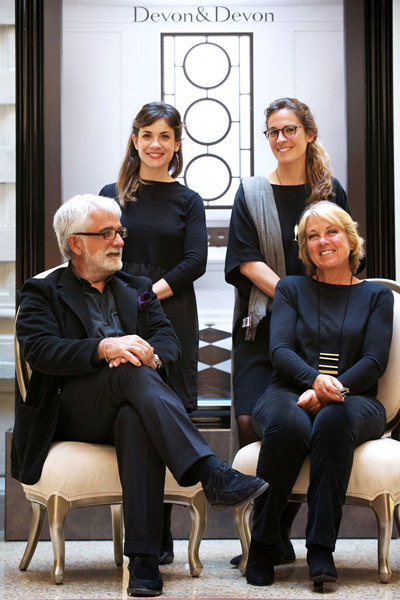 The Visionaries.
DEVON & DEVON LAUNCHED IN 1989, UNDER THE GUIDANCE OF ARCHITECTS GIANNI AND PAOLA TANINI
Crafted by Hand.
A team of expert Italian, French and English artisans craft luxurious bathware using traditional techniques and rare talents
Rooted in Florence.
The brand that was born out of Florence reflects a similar style through artistic geometries and notable forms
Personalised.
With quality at the heart of their existence, each individual piece follows a hand-made production process, with signature touches and without mass manufacturing.
The Collection.
Sanitaryware
Bathtubs
Showers, Taps and Shower sets
Consoles and Vanity units
Flooring and wall covering
Bath Decor